Have you been looking for a creative way to enhance the exterior of your home? Custom designed outdoor lighting is something that homeowners around the upstate are investing in to give their homes a truly unique look and feel. With your home being one of the largest investments you'll ever make, why not invest in outdoor lighting to make it shine for all your neighbors to see!
At We Are The Light, we've been helping homeowners throughout our area with all their residential lighting needs for many years. Should you want to accentuate the exterior of your home with residential lighting, don't hesitate to reach out to our team today. We offer a number of different options when it comes to shining a light on your home.
Estate Lighting
Do you have a large property that you're looking to illuminate? If so, estate lighting may be a good option. We offer a wide variety of estate lighting options from all the top manufacturers to ensure you and your family can enjoy the exterior of your home day or night.
Landscape Lighting
Expert landscape lighting starts with an experienced crew who fully understands the complexity of proper lighting design and installation. At We Are The Light, we have years of experience with all types of low voltage landscape lighting. We'll help you to accentuate landscaping on your property that you so work so hard to care for on a daily basis.
Deck Lighting
As the weather warms up it's time to crank up the grill and begin to entertain outdoors! With deck lighting you can create a wonderful ambiance whether you're having a family meal out on the deck or inviting family and friends over for a barbecue! Let We Are The Light help you to design and install deck lighting that will allow you to better utilize your wonderful outdoor space.
Patio Lighting
Help to create a warm and inviting space for friends and family with some of the many different patio lighting options we have here at We Are The Light. Breathe new life into your outdoor spaces with patio lighting. Whether it's simple string lights or something much more elaborate, We Are The Light is here to help!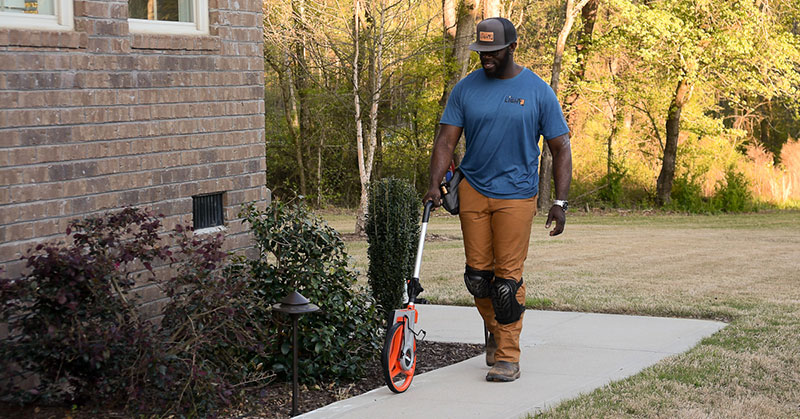 Reach Out to Our Team Today for a Free Residential Lighting Consultation
If you're interested in transforming the look of the exterior of your home, give the team at We Are The Light a call today at 864-466-9045. We'll be happy to visit your home to provide you with a free residential lighting consultation to show you how light can truly transform the look and feel of your home!