Temperatures have cooled, the Fall Season is in full swing and that means it is time for Residential Holiday Lighting. It is one of our busiest times of the year.
When We Are The Light installs Holiday Lighting on any house, it seems to magically transform into a home. It seems warmer, more inviting and definitely more secure. For our customers that have their homes illuminated with our exterior LED lighting fixtures, there is even greater depth.
Residential Holiday Lighting
So we have been thinking… How could we give back to those that purchase a Residential Light Package during this holiday season? We have a HUGE FIVE foot fully illuminated Holiday Wreath, 60″ x 60″ with hundreds of LED lights, Red Bow and professionally installed with a timer. Simply purchase any one of our custom residential landscape lighting systems with a value of $1,499 or higher.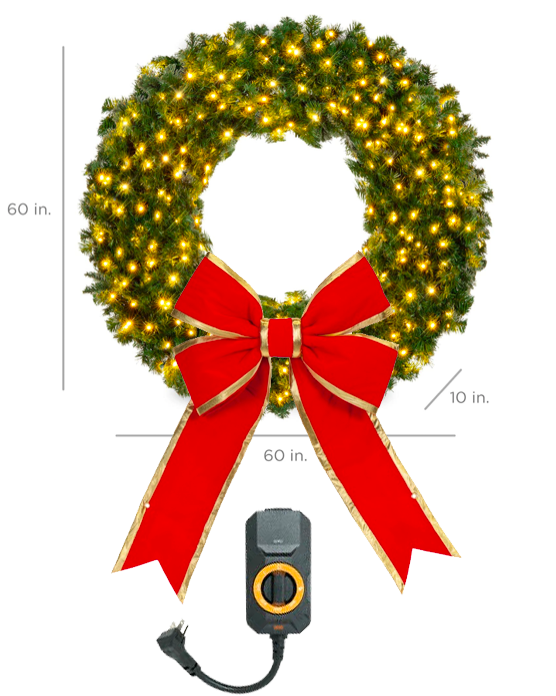 Trust your holiday lighting to the pros at We Are The Light. This is what we do all year long. All day, everyday… Be sure to be social with us and like/follow/connect with us.
Facebook | Instagram | LinkedIn | TikTok