Let our team of experts in Greenville shine the spotlight on your business with up-to-date lighting solutions that give you peace of mind and create a lasting impression.
Greenville, South Carolina businesses rely on We Are The Light for commercial outdoor lighting that meets their unique needs. With years of experience in the business, we understand how to create an effective system – one that is tailored specifically to what your facility requires and ensures a successful result every time. Our expertise includes such areas as:
Safety – Illuminate your property with proper commercial outdoor lighting to keep everyone safe from potential hazards in the dark! Ensure that all employees, customers, and visitors are able to move about safely.
Security – Keep criminals at bay with commercial outdoor lighting! Give your business the security it needs by providing a well-lit environment that these bad actors won't be able to hide in. Protecting yourself and those around you has never been easier.
Clean Polished Look – For a brighter, better impression all night long – professional LED landscape lighting is the trick! Go beyond traditional night-time illumination; boosting curb appeal can do wonders in strengthening business success.
Keep your business safe, secure and looking sharp with our commercial outdoor lighting solutions. We specialize in new installations as well as upgrading existing systems. Get the illumination necessary to enjoy optimal security, safety and aesthetics – contact us today.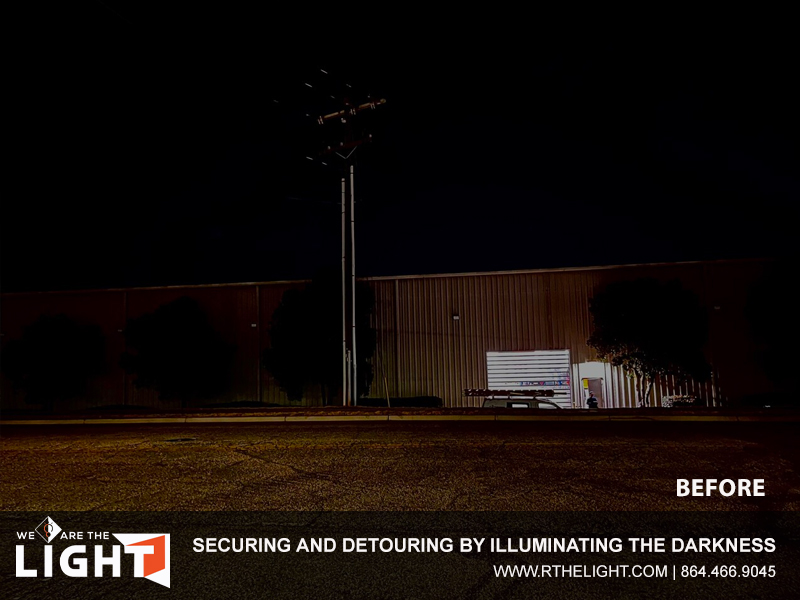 Trust the pros at We Are The Light. This is what we do all year long. All day, everyday… Be sure to be social with us and like/follow/connect with us.
Facebook | Instagram | LinkedIn | TikTok